Dr. Austin Vo
MBBS FRACS (Orth) FAOrthA
Shoulder and Knee Orthopaedic Surgeon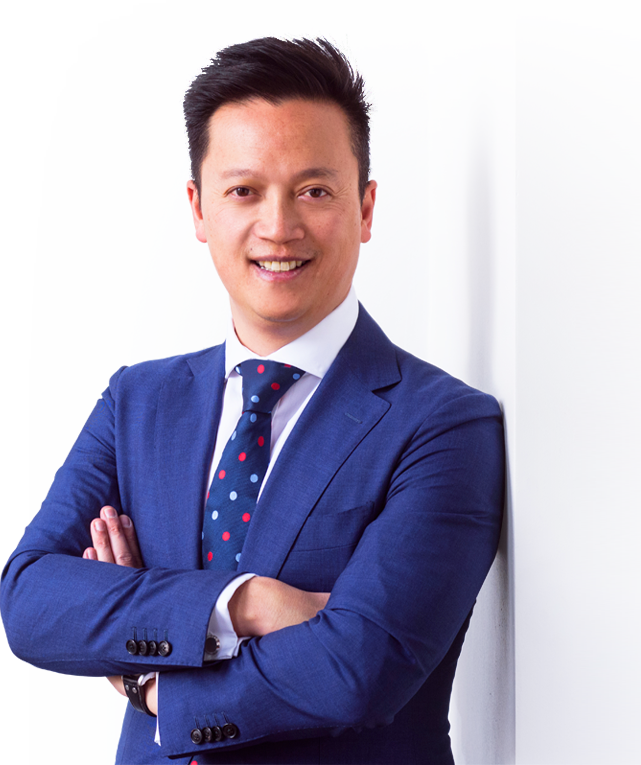 Dr Austin Vo is a Melbourne fellowship-trained orthopaedic surgeon with expertise in all aspects of shoulder and knee surgery. A graduate of The University of Melbourne, he commenced advanced orthopaedic training in 2007 with the Royal Australasian College of Surgeons (RACS) to become a fully-qualified consultant orthopaedic surgeon in 2011. Austin, subsequently undertook subspecialty fellowship training with some of the world's leading orthopaedic surgeons.
In Edinburgh, Scotland, Austin specialised in knee replacement surgery for 6 months. Following that, he spent 12 months at the renowned Nuffield Orthopaedic Centre, Oxford, focusing on arthroscopic and reconstructive shoulder surgery. A further 6 months was spent with Dr Laurent Lafosse, in Annecy, France. Dr Lafosse is widely recognised as the world's leading arthroscopic shoulder surgeon, for both his technical skill and innovation. While in France, Austin also spent time in Lyon with Dr. Gilles Walsh, widely considered the pioneer and world expert of the Latarjet procedure - a technique increasingly being used to treat shoulder instability in contact athletes.
At the Pan Am Clinic, Canada, Austin worked for 6 months as the Orthopaedic Sports Medicine & Upper Extremity Fellow. Involved in all aspects of sports-related injuries (particularly knee and shoulder), he was also actively involved in the care of professional athletes and served as assistant team physician for the NHL Ice Hockey team at home games.
During his international fellowship experience, Austin visited renowned European and North American shoulder and sports medicine surgeons, including specialists at the Hospital for Special Surgery, New York. Here, he spent time with surgeons, looking after high-level professional athletes, including the New York Knicks (NBA), the USA Olympic team, and the Association of Tennis Professionals (ATP Tour).
Austin's extensive training enables him to provide patients with the latest in minimally invasive techniques to treat common shoulder, knee and sports-related conditions at a world-class level. He understands that every patient is different and he develops tailored treatment plans based on compassion and respect for the individual.
With a strong interest in research and training future orthopaedic surgeons, Austin has published book chapters and articles in international peer-reviewed journals, as well as instructed at international shoulder courses. Austin was awarded the Covidien Travelling Fellowship Grant by RACS for his Annecy Fellowship. Away from work, he enjoys playing tennis, basketball and skiing.
Education & Training
MBBS, University of Melbourne, 2001
FRACS (Orth), RACS and AOA (Victoria), 2011
Knee Arthroplasty Fellowship, Edinburgh, Scotland, 2011
Shoulder Fellowship, Oxford, UK, 2012
Advanced Shoulder Arthroscopy Fellowship, Annecy, France, 2013
Sports Medicine & Upper Extremity Reconstruction Fellowship, Winnipeg, Canada, 2013
Stryker USA MAKO Robotic Surgery Training Program, LA & New York, 2016
Professional Associations
Royal Australasian College of Surgeons (RACS)
Australian Orthopaedic Association (AOA)
Australian Medical Association (AMA)
American Academy of Orthopaedic Surgeons (AAOS)
International Society of Arthroscopy, Knee & Orthopaedic Sports Medicine (ISAKOS)
Expertise
Shoulder Surgery:
Arthroscopic rotator cuff repair
Arthroscopic surgery for shoulder instability
The Latarjet procedure
Impingement syndrome and subacromial bursitis
Calcific tendinopathy & adhesive capsulitis
Proximal biceps tendon surgery (SLAP repair, Biceps tenodesis)
Total & Reverse Shoulder Replacement
Trauma Surgery of the Upper Limb (e.g. fractured clavicle, fractured proximal humerus, AC joint dislocation, distal biceps rupture, fractured distal radius)
Knee Surgery:
Robotic Partial & Total Knee Replacement (Stryker MAKO)
Knee arthroscopy including meniscus surgery
ACL reconstruction
Patellofemoral instability surgery
Dr. Austin Vo
East Melbourne

Suite 62, 166 Gipps St
East Melbourne VIC 3002

Phone:

Fax: (03) 9928-6390

Werribee

St. Vincent's Private Hospital
240 Hoppers Lane
Werribee VIC 3030

Box Hill

Sportsmed Biologic
Suite 1G
116-118 Thames Street
Box Hill VIC 3128

Mornington

The Bays Hospital
Vale Street
Mornington VIC 3931