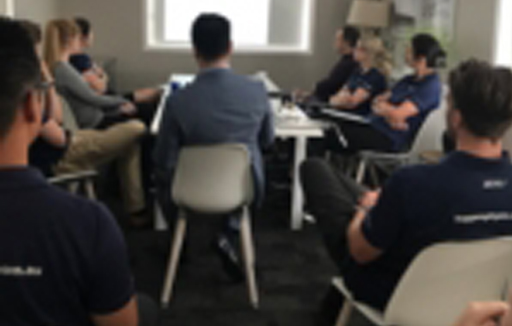 On February 15, the physiotherapists at Hoppers Physio had the privilege of welcoming Dr. Austin Vo to the clinic to hear him deliver a tutorial on the topic of shoulders.
An esteemed Melbourne orthopaedic surgeon, Dr. Vo shared his insights on assessment and management approaches for a variety of shoulder conditions, as well as highlighted a number of emerging orthopaedic procedures.
These included the increasingly popular reverse shoulder arthroplasty, as an alternative to the traditional total shoulder arthroplasty, and Latarjet procedure, as a surgical option for managing recurrent shoulder dislocations. Dr. Vo's session stimulated intriguing discussions amongst the physiotherapists, and provided useful insights to keep our physiotherapists up-to date with current practices in the world of orthopaedics.
If you want to know more about these procedures, or have any questions regarding management of your own shoulder issues, do not hesitate to ask one of our physiotherapists.
Click here for more information.